"Looking for some interesting African Animal facts?"

You already know the African continent is synonymous with African animals.
Are you also fascinated by wildlife animals in their natural habitat in the wide-open spaces of Africa?
During our many visits to wildlife destinations in Africa we have observed the behavior of the African safari animals and asked ourselves:
How do predators plan and co-ordinate their hunts?

Why do black rhinos have such bad tempers?

How is the body of a cheetah designed for speed?

How do giraffes fight for dominance?

Why do lion males kill young cubs?
The result of researching the answers is what you will find on this site

| | | |
| --- | --- | --- |
| Find interesting facts and trivia about giraffes | Is there a good reason for zebras to have stripes? | What hunting techniques do cheetahs use? |
Why do African lions have manes?



How do leopards
hunt?



How does the trunk of an African elephant work?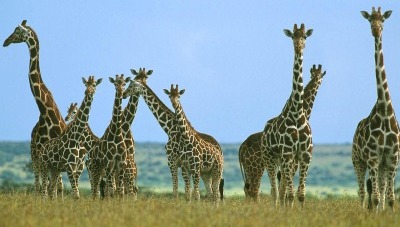 Ethology is the science of animal behavior in their natural environment
We have simplified what you find in science literature so that all the interesting African animal facts here are written in plain English.
So if you were looking for some unusual information about wildlife animals in Africa in a fun and clear form this is the place to find it!
Unfortunately many of our African wild animals are endangered

A dramatic resurgence in poaching and habitat destruction has again started to push some precious African wildlife to the brink of extinction.
Why are more of our rhinos ending up like this?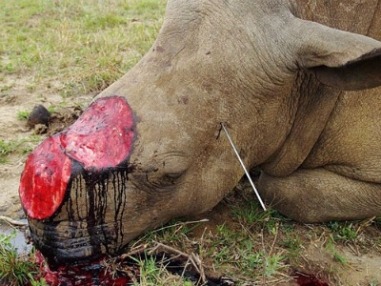 Please take time to browse through the many pages and articles we have put together.
If there's anything you'd like to see on our site, or have suggestions, comments or questions please feel free to contact us.  We will really love to hear from you.
Like this page?